Dental braces vs. Invisalign: Which is your best option?
Posted by Dr. Joey Salaveria on Aug 3 2019, 08:45 AM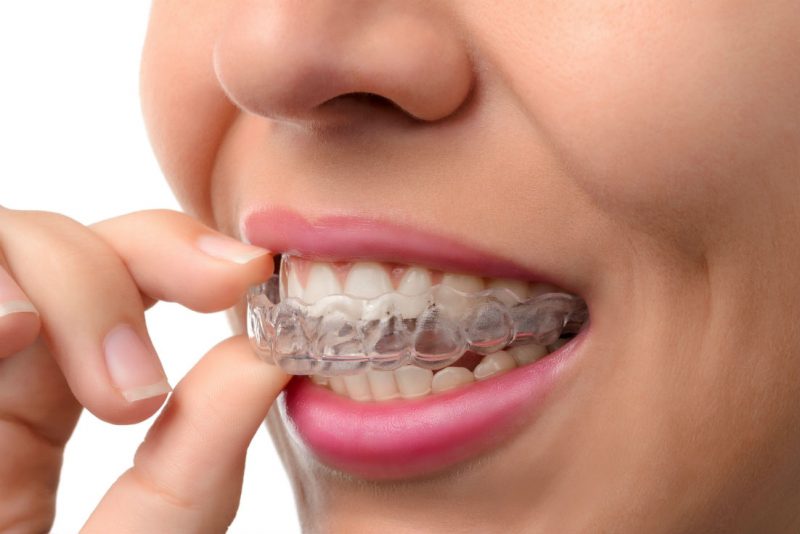 Are you worried about crooked teeth getting the better of you? If yes, you're not alone. Millions of people around the world get diagnosed with malocclusion each year, making it one of the most common oral conditions. Patients are known to spend several hundreds of dollars to get their teeth aligned properly, which explains the importance of a pleasing smile in our everyday lives.
For several years now, traditional metal braces have been the go-to solution to get rid of a malocclusion. They are composed of metal brackets and wires which move the teeth to their orthodontically right positions by applying pressure on them in a controlled manner. As effective as they are, they do pose certain drawbacks which brought up a need for a better orthodontic aligner. The resultant, a technologically advanced and aesthetically pleasing alternative was introduced called the Invisalign.
What is Invisalign?
One of the biggest concerns for patients who get dental braces is the fact that the aesthetics of their smile would be ruined during the treatment period. The metallic brackets and wires would be quite apparent, making you feel too conscious of your facial appearance. Invisalign solves this major issue.
Invisalign is made from transparent plastic and is virtually invisible when you put them on. They resemble a mouthguard in appearance. In the working principle, the walls of the aligners apply pressure on the teeth in the required direction to move them to their orthodontically right positions. This being said, Invisalign is absolutely metal-free. Also, Invisalign can be removed as and when required as opposed to metal braces, which are fixed in position.
How is Invisalign better than dental braces?
Aesthetics: The biggest advantage of choosing Invisalign over dental braces is the aesthetic aspect. If you have to make an important presentation at the office, got a date coming up, or simply need to attend a social gathering where all your friends will be present, you would feel too conscious of your smile with dental braces. But, this isn't the case when you have Invisalign on. The aligners would stay in perfect disguise and avoid being spotted.
Safety: Invisalign is devoid of sharp corners or edges that could injure the soft tissues of the patient. Since they are metal-free, the chances of you getting injured are next to none. Even if the aligner presses against your lips, you wouldn't endure cuts or bruises.
Diet: In most cases of orthodontic treatment, the dentist suggests you keep a few foods off your diet as they could interfere with the treatment procedure. Sticky or hard foods such as meat, pizza, chocolate, candy, etc. would be off! But, in the case of Invisalign, there is no such limitation. You can eat anything you want to, but just ensure you get rid of the food debris from the mouth before putting the aligners back on.
Removability: In case you really have to take the aligners off, such as while playing a football game or making a presentation, you can remove the aligners and keep them aside. But, remember to do this only when absolutely required. Invisalign has to be worn for at least 22 hours a day, every day for the teeth to move to their desired positions.
Reach out to us and we can discuss the best orthodontic treatment option to suit your condition.